We decided to get married in Bethesda, MD just outside of Washington DC where I grew up. We did this for multiple reasons, but one being that it's a very underrated city that most people don't travel to unless it's for a class field trip or for business.
Because of our love for movies we sprinkled in a movie themed wedding. Our invitations were designed by a LetterBoxInk from Etsy.
My friend Jamie was kind enough to help me design our programs which included terms such as "Credits" to introduce the parents and wedding party and "The Script" to explain to everyone what is happening throughout the Greek Orthodox ceremony.
I fell in love with minimalist movie posters because they still told a story without looking like your typical cheesy poster at the movie theater. We decided it would be fun to use these instead of table numbers. I found most of them on Etsy as well by different artists.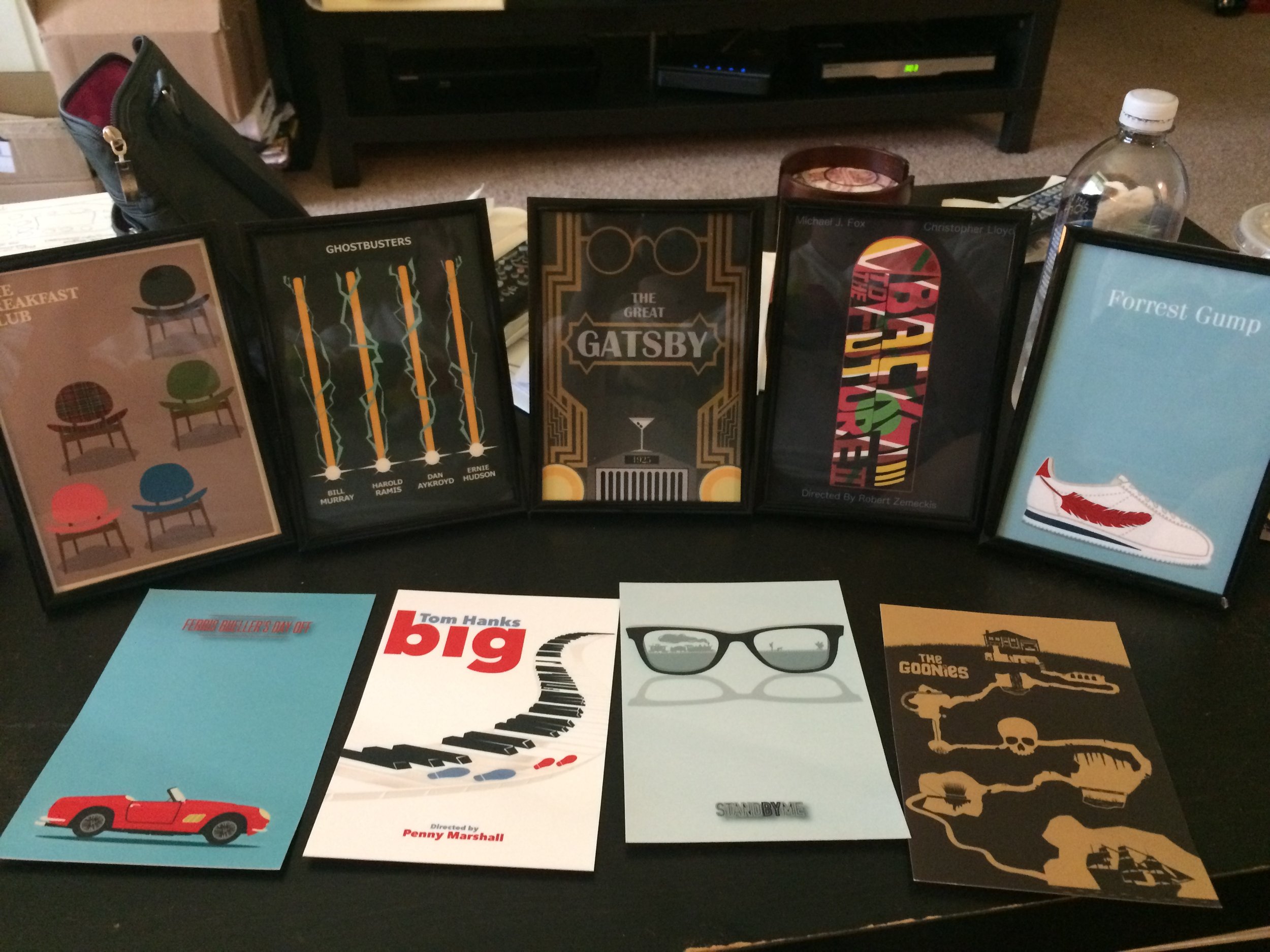 Photos by Nichole Haun Photography
Our escort & menu cards were designed by Shelley LaMarre who also helped with the printing and tweaking of our invitations. She owns the company Themes Come True (Formerly Impressions) and does a lot of custom work for Disney's Fairy Tale Weddings and other special events. Shelley is wonderful and creative and I would recommend her to anyone!
Some of you may know this next fella around the Central Florida area, but Jason Logan, who owns Logan Mania Inc, and I had worked together years ago when I was a videographer for Disney's Fairy Tale Weddings. He's extremely energetic and fun loving. When I found out he was available for our wedding, I needed to have him. He was kind enough to travel up to DC to be our DJ. Prior to him coming up, Jason, Omar and I had discussed how fun it would be to play movie themed music as guests entered into the ballroom to find their seats.
**Side note - Hurricane Matthew decided to be an a-hole and cause stress by not allowing people in Orlando to fly out that Thursday night or Friday before our wedding day, but Jason zipped down to Tampa to make it up in time, that's how awesome he is.**
And a movie our guests received at the beginning of the reception. Just before we were introduced into the room we thought it would be fun to play an intro and commentary explaining our proposal. We knew a good portion of our friends and family had never seen it before.
And while I'm talking about amazing people, I also want to share that Sue De Sousa, with Carolyn Allen's Bridals & Tuxedos (which is located here in Orlando!) was a wonderful seamstress and amazing help. I so much enjoyed going in for my fittings because I always had fun laughing with Sue, her husband Keith and her daughter Kat.
Our photographer was Nichole Haun Photography who captured this amazing day. Nichole and her husband were so awesome, easygoing and did a great job!!!
Above are just a few of the amazing and talented people who helped Omar and I pull off this big day!
Next week I'll share with you Stan Pe Films, how they play a role in our business journey and what they mean to us.